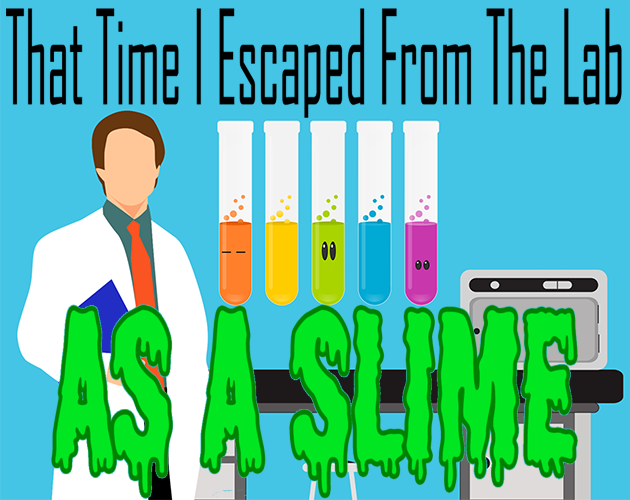 That Time I Escaped From The Lab As A Slime
A downloadable game for Windows
You play a physics-based slime that can:
stretch and squish
break up and reconnect
move with realistic physics
Summary

Our game is for those who like to experiment and explore with a lot of entertainment and a touch of comedy. You find yourself in the shoes of a conscious slime that was created by scientists. Quickly, our slimy protagonist learns that he is up for a challenge for survival.

Physics matter in this run-for-your-life adventure, where your amorphous shape and the ability to power up and adapt to environmental changes are your only advantage against the traps and challenges the scientists have set up for you.

Traverse different levels in a 3D environment with stylized graphics and a relaxing atmosphere while continuing your search for freedom.
Story Trailer

Controls:
WASD - movement
Space - jump
Gamepads are supported
Download
Download
That Time I Escaped the Lab as a Slime.zip
70 MB